Homemade Falafel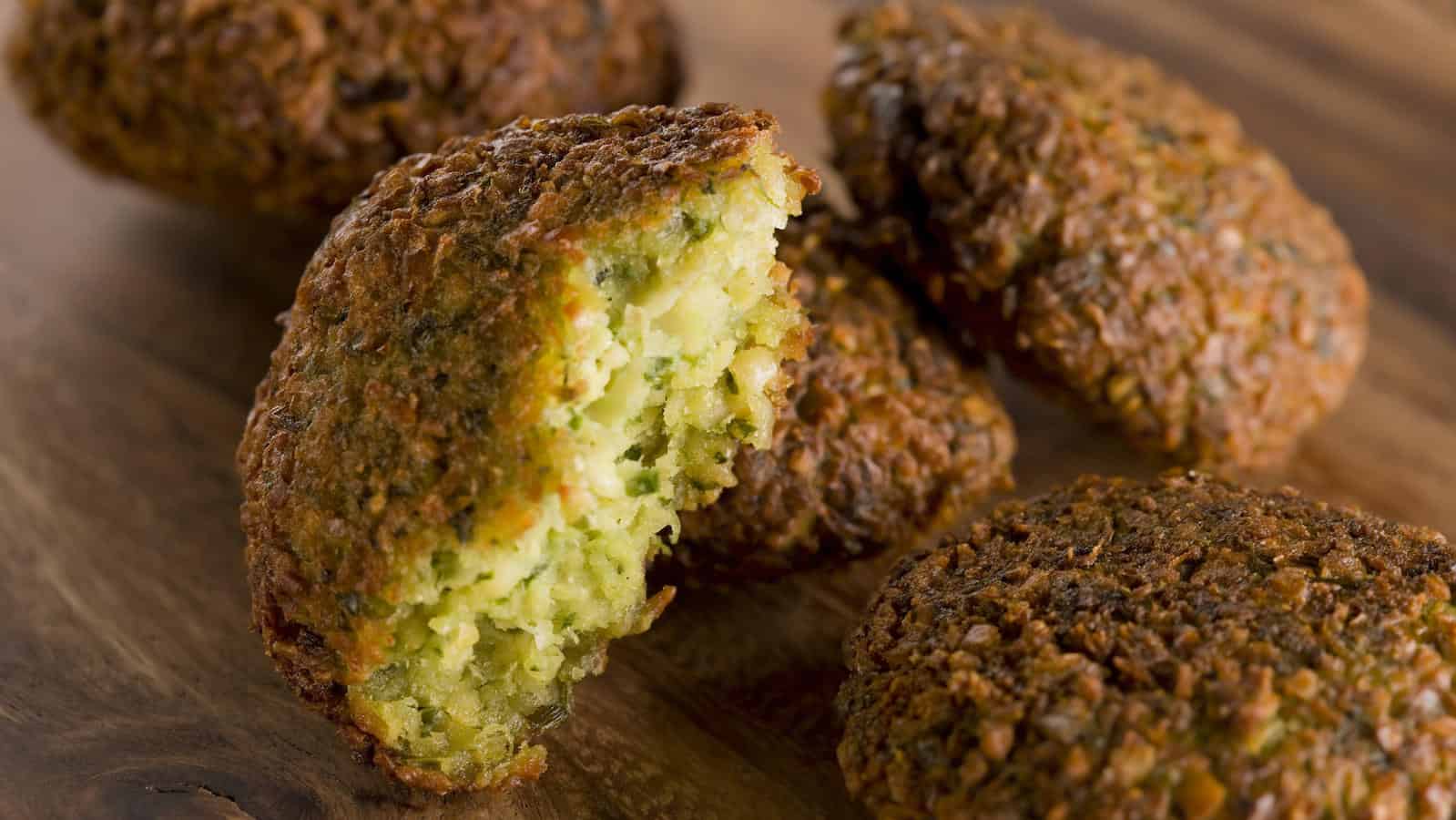 For the past few months I have had multiple people ask me to share my falafel recipe here! I discovered falafel for the first time about 6 years ago when I was in New York City with some friends. We went to a little hole in the wall vegan place and I ordered falafel. I was instantly in love!! I couldn't get enough. I've tried it at several different places since then and wanted to make it on my own.
The first time I made it my we put it in a sweet potato salad and topped it with some Tahini dressing. It is SO good that way.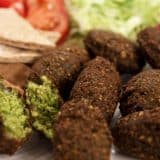 Homemade Falafel
Ingredients
1

Cup

Soaked or canned Garbanzo beans

1

Bunch

Parsley

1

Onion

6

Cloves

Minced Garlic

1 1/2

tsp

Cumin

2

tsp

Salt

1

tsp

Coriander

1

tsp

Black Pepper

1/8

tsp

Cayenne

1/4

tsp

Baking Soda

1 1/2

tsp

Lemon Juice

1

Tbsp

Sesame Seeds

3-4

Tbsp

Gluten-Free Flour

1/4

Cup

Coconut Oil
Instructions
Mix all ingredients (except the sesame seeds and flour) in a food processor or blender. Blend the mixture until it is chunky but all mixed together. You don't want it to become a too smooth, like a paste, it should still have tiny chunks of chickpeas.

Transfer the mixture to a bowl, add the sesame seeds and flour. You may want to add 1 Tablespoon of flour at a time until it can hold its shape. (I use between 3-4 Tablespoons normally). Stir with a spoon to combine. Allow the mixture to sit for 10 minutes before forming patties.T ry to form small patties about 1 inch in diameter with the mixture.

Heat coconut oil in a nonstick skillet over medium heat. I suggest using a skillet because it reduces the chances of the falafel patties breaking up. When the oil is warm, place into the oil and cook for 3-4 minutes per side. Be sure that you do not overcrowd the pan. 5-6 patties in a regular size pan is sufficient. Depending on the size of your patty, you will need to adjust the time. Taste it to make sure that it is sufficiently cooked and enjoy!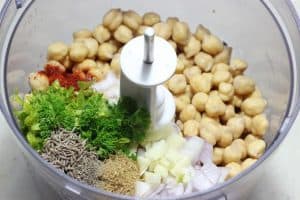 ---
---