Maternity Clothing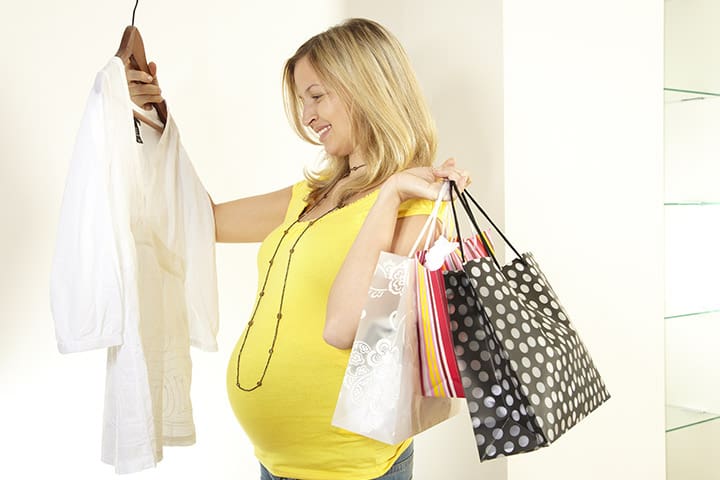 Shopping for pregnancy is hard! You don't feel pretty, nothing looks flattering (let alone fits), and there aren't many options. My biggest problem has been finding the clothes to begin with. The normal stores often do not have a maternity section, and the ones that do have a meager selection. For those that were as determined as me to be look good and feel good, it can be discouraging. You see all of these cute pictures of pregnant women on Pinterest, but recreating or finding similar outfits is next to impossible. However, I did my research and  here are my top 5 stores to find maternity clothes!
The sale section here is key. I can't afford to spend $80 on a maternity shirt, but if you can kudos! Keep an eye out for sales and clearance items because these are more affordable and very fashion forward. This is one of the best options for business casual and professional attire.
4. Target 
Target is just a classic! Their clothing game has been on POINT the last 8 years. They have some exclusive contracts with brands as well. Their maternity section isn't very plentiful, but everything is fairly priced and there are a lot of practical options.
Pink Blush is a popular online store solely dedicated to maternity clothes. They have some cute options and the prices aren't outrageous, but they aren't cheap. This is another store to raid the clearance section on! They have a lot of cute and comfortable dresses here. With summer coming up, this could be a huge asset!
Surprise, surprise! Nordstrom Rack has a maternity section. They have a lot of designer and high end brands at a great price. This is an affordable way to get some extremely nice quality clothing. Believe it or not, a lot of their normal clothing is also suitable for maternity wear. Buying oversized shirts or dresses is really in style right now and is the perfect way to cover that baby bump! Plus, its super affordable. So make sure you rummage through their non-maternity sections as well.
1. ASOS
I LOVE ASOS! I can't say it enough. They do free shipping and free returns (If you live in the US make sure to use keyword: EXPRESSUSA for free 2 day shipping!). What more could you ask for? I have bought 75% of my maternity clothes from ASOS. They have a killer selection of clothes, that are fairly priced. They have some fun fancy dresses as well! Keep an eye out for sales because every few weeks they offer 10-20% off. They have options for every style, size and budget. So head over and take a gander!
---
---